"In the future, things are anything but ordinary..."

In 2022, the United States commissioned a group of scientists to experiment with genetic mutations. Their goal was to create a serum that would alter the human genetic code, making the subject stronger and faster. They succeeded but their victory was short lived. Not only had they created a super serum, but also an airborne virus. By 2025, seventy-five percent of the world's population had perished. The survivors, well their lives would never be the same.

175 A.V.

Ally is an Ordinary; a human immune to the virus. She lives in a settlement outside the City with her mother and twin brother, but lately it doesn't seem to be enough. She is wrestling between being with her family and volunteering to move to the City, where she can work for the Exceptionals.

Luke is an Exceptional; a superior human being. His ancestors were infectied with the virus and lived through it, leaving their super human strength and special abilities to him. He has never given much thought to Ordinarys, despite pressure from his father to choose one from the ORC. But all of that changes when he meets Ally...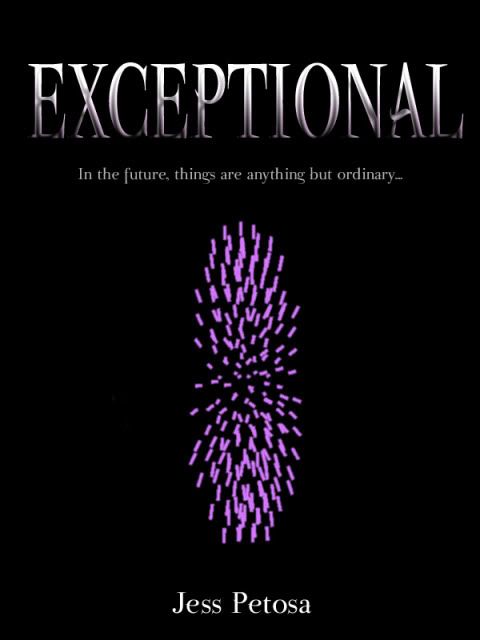 When trying to come up with a cover, I experimented with some different approaches. In the end I chose a solid background with the title and a dab of color. If the book is ever printed in hard copies, I'll mostly likely come up with a different option. The color will become more appropriate once you have read the book. I thought about photographing someone with similar characteristics as one of the main characters, but decided it against it. I want each reader to form their own image in their mind of what Ally or Luke might look like.